Welcome to MASTAA.ORG
Updated as of 1/14/2021
Myanmar American Science & Technology Alumni Association (MASTAA) is based in Queens Borough of New York State.
It has been registered on January 15, 2019 as Not-for-profit organization.  First annual meeting was held on 7/6/2019 in New Jersey.   Only on that day, elected 12 members became Board of Directors (BOD) of MASTAA.  Although it is in its infant stage with a very little funds available, we are proud to announce that we have supported three major humanitarian assistance – two in Myanmar (Burma) and another one in New York, USA.
Rest In Peace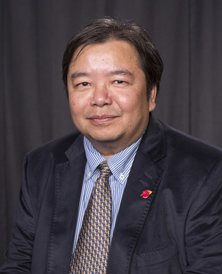 Dr. Kendrick Kyaw Than Aung Ph.D. (Aged-59)
Our combination of sadness and annoying to announce at the loss of one of our MASTAA 's Board of Directors (BOD) on Wednesday, January 13, 2021.
Professor Dr. Kendrick Aung passed away at his residence address of
3417 Ocean Ridge Cir,
Seabrook, TX 77586, Texas USA.
He graduated in 1983 at RIT with Mechanical Engineering Bachelor Degree, standing class top and worked as lecturer at RIT Mechanical Dept., before immigration aboard.
Currently his post is
Interim Department Chair, Dept. of Mech. Engineering
Professor of
Lamar University,
Beaumont, Texas 77710 USA
Education:
Ph.D. (Aerospace) University of Michigan
M. Eng. (Energy Technology), Asian Institute of Technology
B. Eng. (M83), Rangoon Institute of Technology
Awards & Honors
Distinguished Faculty Fellow, Lamar University, 2015
Presidential Fellowship in Teaching Innovation, Lamar University, 2015
Presidential Fellowship in Teaching Innovation, Lamar University, 2014
Presidential Fellowship in Research, Lamar University, 2014
Tim Kendall Memorial Prize, Asian Institute of Technology, Bangkok, Thailand, 1991
Pi Tau Sigma, Honors Society of Mechanical Engineers
He had been with MASTAA, USA since June 2019. Kendrick was more than just a valued member of our team.
He was the heart and soul of our team in promoting Myanmar students who want to study abroad. His information is vital in our organization's Students Info page. His contribution to MASTAA can be seen on Students Info page at https://MASTAA.ORG
website.
He had left his beloved wife Ms. Khin Khin Hla and two adult sons. The funeral service to be announced later date.
Our condolences for this tragic loss and wish Dr. Kendrick Aung rest in peace.
Best regards
Ivan Lee
CEO
And members of MASTAA
Posted as of 11/5/2020
Recently Myanmar has been hit by Covid-19 Second Wave harder than before.  As of today, Myanmar has been dealing with 57,935 CCOVID-19 infected patients and reached the total death to 1,352.  Myanmar is in need for more assistance than before, hence MASTAA and its members launched a donation drive and donated $5,000 to the National Level Central Committee for Prevention, Containment and Treatment of Covid-19 of the Government of the Republic of the Union of Myanmar on November 4, 2020 through the office of the Permanent Mission of the Union of Myanmar to the United Nations in New York.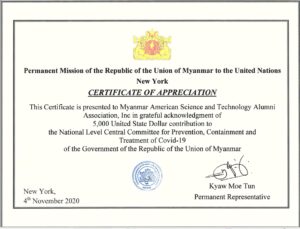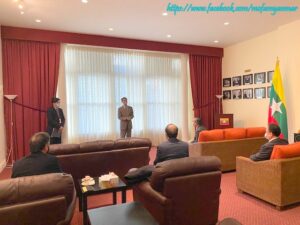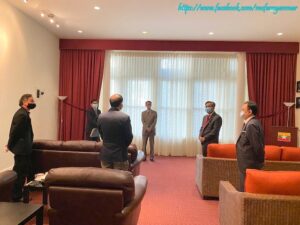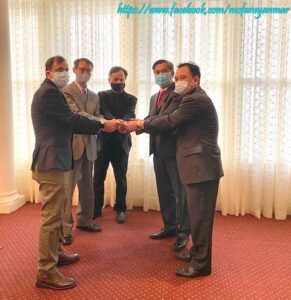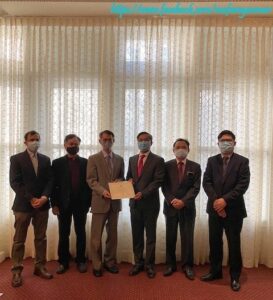 New York has been hit by Covid-19 the hardest with its death toll being the highest not only in the United States but also the world.  MASTAA supports the fundraising lead by National Humanitarian Fundraising for Myanmar (NHFMM), a coalition of New York City based Myanmar-Americans groups to provide free consultations on various issues including limited medical and legal questions; financial assistance to the community members whose families are directly affected by Covid-19. Their support will prioritize for those who lost a family member due to Covid-19.
On 5/16/2020, MASTAA donated US$2,000 to NHFMM.
During our initial setup phase of MASTAA, Myanmar (Burma) was hit by severe Monsoon rainfall started on June 25, 2019.  As of August 2019, it was reported that widespread flooding and landslides in 12 out of 14 states and regions, and one union territory.  Due to massive flooding and landslide, approximately a total of 0.2 million people were affected while 201,133 people from 43,759 households were evacuated to 400 evacuation sites in affected area.  As of August 16, 2019, the total death tolls were 82 and 49 were injured.  Board of Directors of MASTAA called for an emergency meeting and decided to make assistance to ongoing needs of recovery phase.  On 10/2/2019, MASTAA has donated US$1,000 to support Myanmar Flood Relief through Daw Khin Kyi Foundation that was chaired by Daw Aung San Suu Kyi.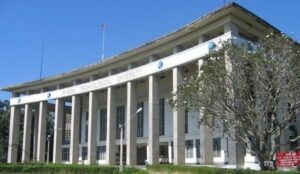 ABOUT MASTAA
Myanmar American Science & Technology Alumni Association (MASTAA)
Connecting Alumni of Engineering, Information Technology and Scientific Fields
Membership in the MASTAA Alumni Society is free and open to all graduates of Engineering, Information Technology and Scientific Fields.